Salmon Faverolles For Sale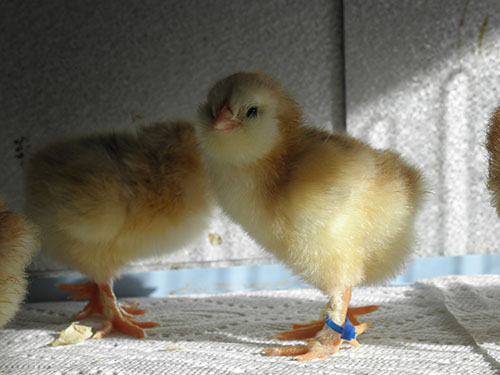 We will have Salmon Faverolles chicks for sale in the Spring of 2021.
These will be strong, healthy chicks hatched from productive parents that meet the breed standard. The Salmon Faverolles on Smoky Buttes Ranch are bred for the production characteristic that made them prized by the Paris chefs in the early 1900's. They are very strong Winter layers and the males finish out in 18 weeks. Furthermore, Faverolles are one of the most calm, friendly chicken breeds. Because of their calm nature, they don't mix well with more aggressive breeds, but they make fantastic pets. They make great backyard birds. The Salmon Faverolles are certified by the Sustainable Poultry Network (SPN-USA – www.SPN-USA.com) to be true to breed and are being bred to the highest excellence for vigor, standard qualities, and production qualities. They will be NPIP and AI tested – #KS445.
We will ship chicks via the United States Postal Service. On farm pickup is also available. The minimum order for shipped chicks will be 15. We can handle orders of up to 40 Salmon Faverolles chicks in a single hatch. The price is $7.00 each, plus shipping. Full payment will be expected with the order.
Small Quantity Multiple Breed Order
We are capable of shipping chick orders with more than one breed of chicks, depending on availability. You will still need to order a minimum of 15 chicks. When ordering less than 15 of any one breed, each chick will be $10.
Click here for Terms and Conditions
We will have Started Salmon Faverolles pullets available for on-farm pickup beginning in May. These will be 16 week old pullets hatched from the same stock described above. There will be no minimum order for started pullets. The price is $15.00 each.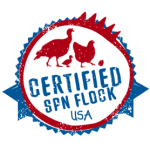 Faverolles are distinct in that they have feathered shanks and an extra fifth toe.